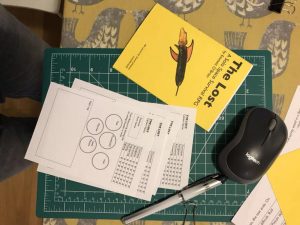 David Johnston did a nice A6 layout for The Lost, my solo space survival RPG. It looks very nice when printed out in booklet form. I like it better than the original layout I did. David also drew a quick picture for the front which he said I should replace, but I don't know, I kind of like it. It has a Buck Rodgers feel that's raw and fun.
You can download it here!
Here's a link to David's ultralight game Microcrunch.